300mm Brick Antique Mirror Grey
Regular price

£6.45

Sale price

£6.45
How many m² are you after ? Let us work out how much you need.
Coverage Area: 0.03
Minimum quantity allowed is .
Maximum quantity allowed is .
The product can be bought in quantity increments of .
300mm Brick Antique Mirror Grey
Enhance your space with our stunning 300mm Brick Antique Mirror Grey tiles. These reflective tiles not only create an illusion of a larger room but also infuse instant glamour into any space in your home. Whether it's a single accent wall or an entire panel, our Antique mirror tiles serve as a captivating focal point, maximising the reflective power and creating an expansive feel. For centuries, glass has been used to adorn buildings, continuously redefining its reflective qualities. Explore the translucent beauty of our versatile and colourful Glassworks Collection, perfect for interior walls throughout your home. Experience the timeless elegance of reflective tiles today.

Specification
Range - Glassworks
Colour - Mirror Grey
Material - Glass
Finish - Mirror
Style - Classic
Shape - Rectangle
Dimensions - 300 x 100 x 6mm
Tiles Per Box - 6

M² Per Box - 0.18

Tiles Per M² - 33.33

Suitability -

 Interior walls

Availability - Usually in stock
6No tiles per box sold by the tile
Important Information
For optimal results, we suggest using a white rapid-setting cement-based flexible adhesive mixed with a latex additive or an epoxy adhesive paired with a non-sanded or superfine grout. Avoid mixing the adhesive with water. Enhance your project with the right adhesive for the job.

Returns Policy

Due to the variation which occurs with natural stone, ceramic, porcelain, decorative & glazed materials we operate a non-return policy. It should be noted that any surplus tiles are worth keeping as they will be from the same batch as your original material and can be utilised should any damage occur after the tiles have been installed.
Delivery Details

Once an order has been placed goods that are in stock, can normally be dispatched for delivery within 3-5 working days. Delivery of special orders, slabs, large-format tiles, some bathware and sizeable orders is best carried out on one of our specialist off-load vehicles, so timescales will be advised before any tiles are ordered. A specific delivery date will be arranged to suit you.

Most deliveries are between the hours of 9.00 am and 6pm, Monday – Friday except Bank Holidays. An additional charge will be made for a specific morning, afternoon or timed delivery (if available). Most orders are packed in either wooden crates or onto pallets which will be delivered on a large lorry so it is important that any restricted access details (such as overhanging trees, steep gradients or gravel driveways) are advised prior to your order being placed. The consignment will be placed, at the driver's discretion, to the nearest, safely accessible point to the property; this may be on the drive or at the kerbside.

The delivery driver cannot help handle the goods, so it is essential for you to arrange for a responsible individual to be present. Somebody must be available to accept, sign for and safely store the goods as required. Unfortunately, the driver is not able to unpack products and move them from the place of delivery. Orders will be shrink wrapped for protection, but please try to move the materials undercover as soon as possible and ensure all ancillary products are stored in dry conditions to avoid damage by frost
or rain.

All orders must be examined on delivery and any shortages, damages or other discrepancies must be noted on the delivery note and reported within three working days if there are any issues so we may resolve this as quickly as possible. Failure to do this may invalidate any claims of breakages or replacements after this period. Your delivery may have extra or broken tiles which are additional to your ordered quantity. These are normally left in to brace the other tiles and will be noted on your delivery note. Care needs to be taken when unpacking all stone tiles as spacers may need to be removed from the packaging before the tiles are lifted out. Tiles should always be stacked and stored vertically (on edge) but not on a hard
surface as this causes unnecessary edge chipping.
Share The Love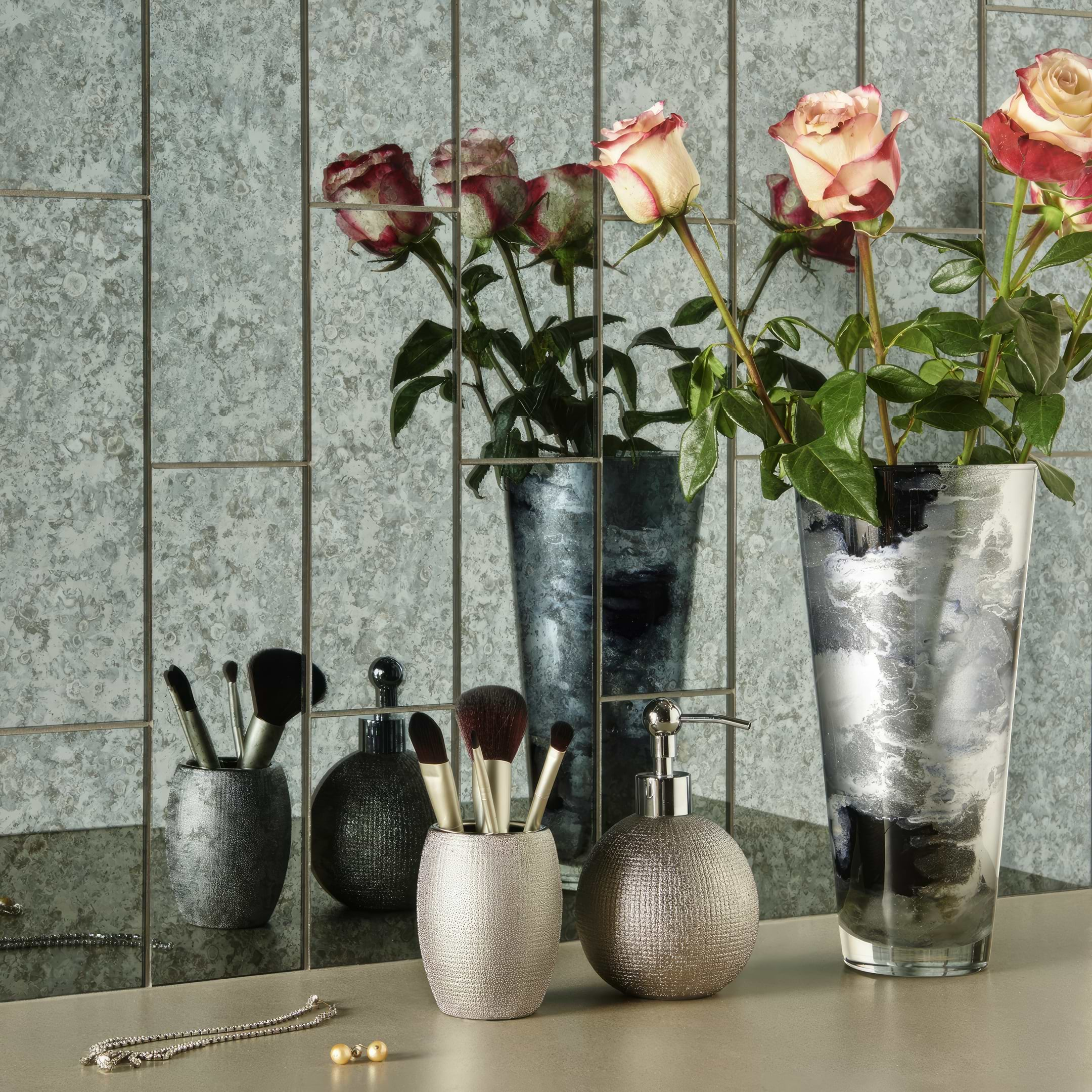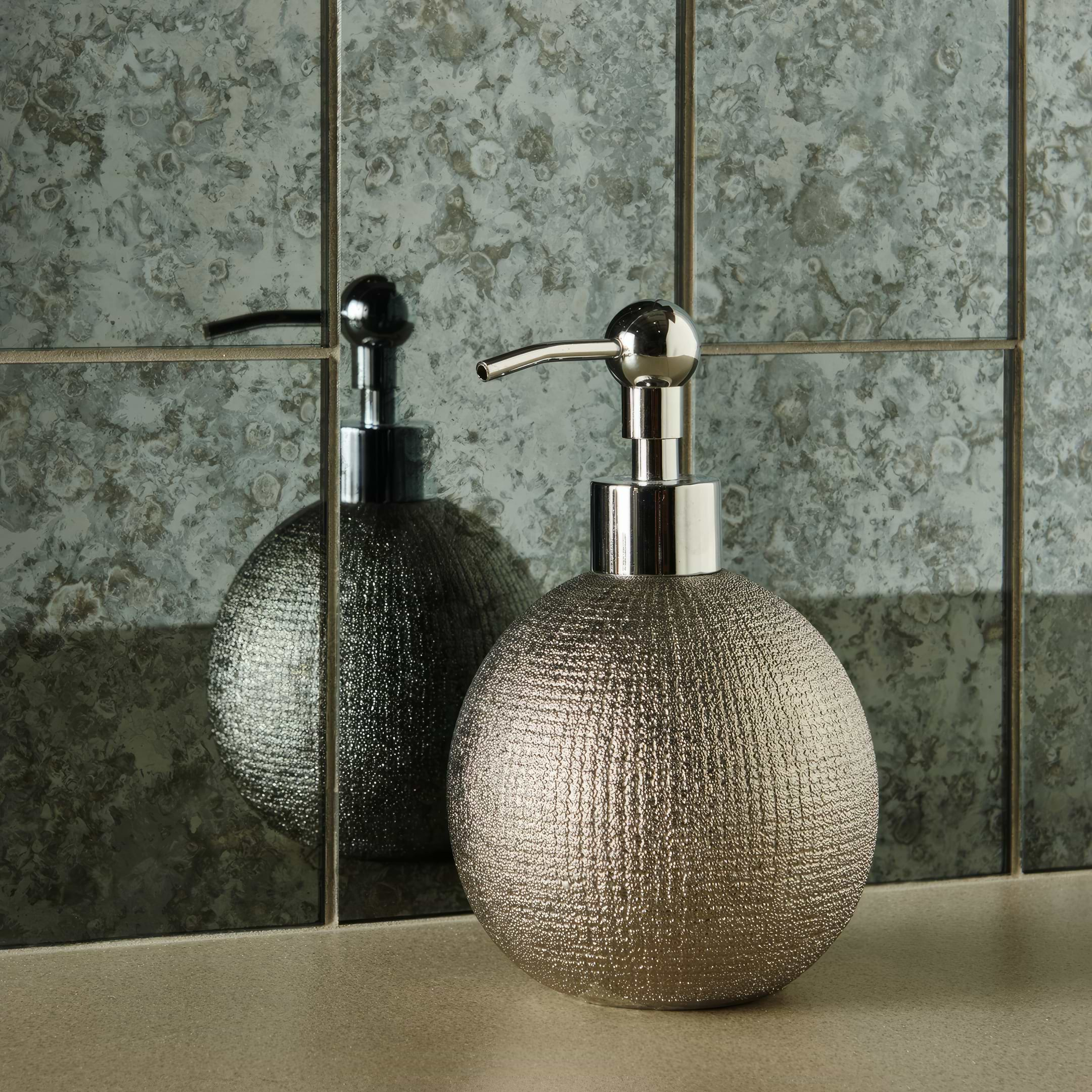 Bathroom Collection
Bathroom Storage

Bathroom storage is an essential part of any bathroom renovation or remodel. Having ample storage can help keep the area organized and clutter-free

View Collection

Bathroom Accessories

Our accessories will give you everything you need for a truly pampering experience. Think bath salts, oil diffusers, soap dishes, toothbrush holders and more - we have something to suit all of your needs!

View Collection

Bathroom Mirrors

Bathroom mirrors are an essential part of any bathroom. They provide a reflective surface to help us when styling our hair, applying makeup, shaving, and more. Bathroom mirrors come in a variety of shapes, sizes, and finishes to match any decor style.

View Collection